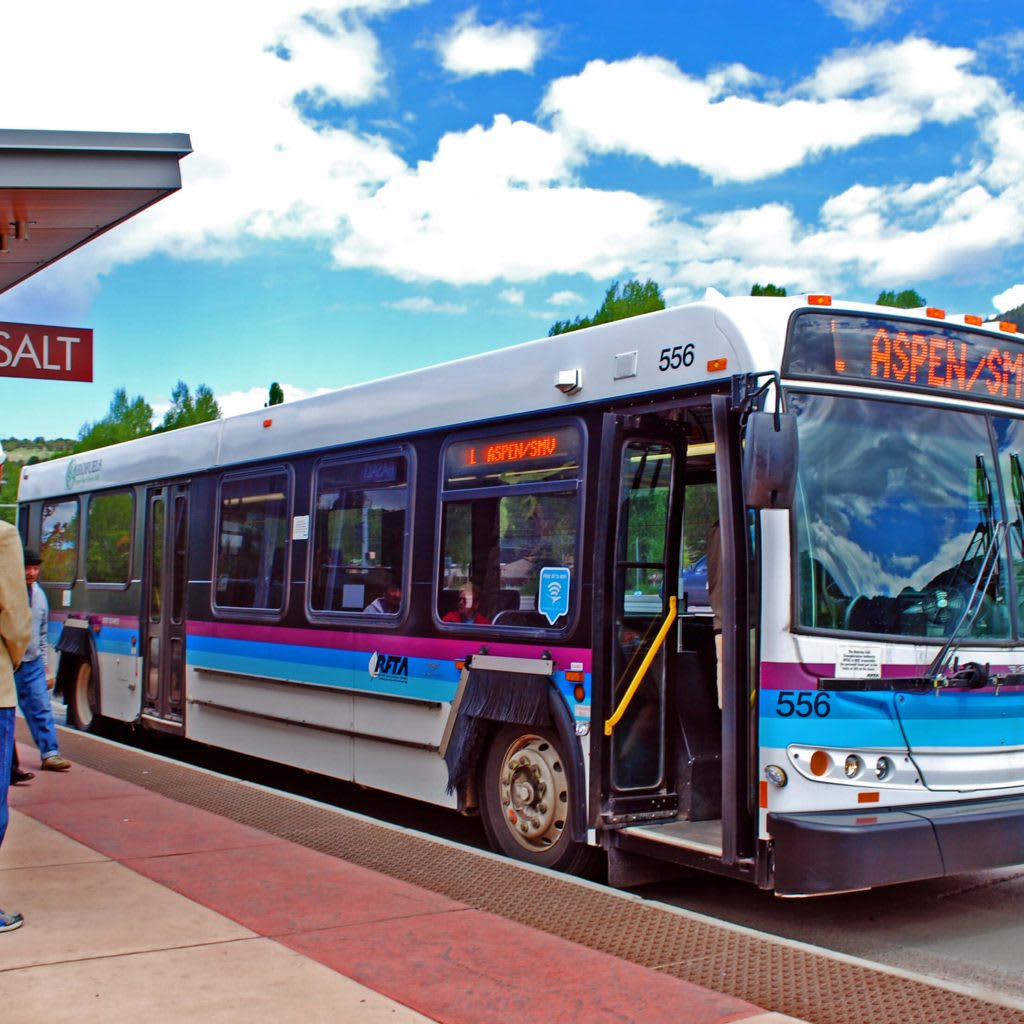 Thanks to the Roaring Fork Transportation Authority (RFTA), the valley is your oyster! With both up-valley and down-valley stops (plus a park-and-ride lot) located just a few minutes walk from Shadowrock, you can leave your car in the garage and travel anywhere up or down Highway 82.
RFTA is the 2nd largest transit system in Colorado, the largest rural transit system in the U.S., and the first rural transit agency to construct and operate a Bus Rapid Transit (BRT) system. VelociRFTA BRT began operations in September 2013. In 2014, its first full year, VelociRFTA transported 827,000 passengers.
With comfy seats and free WiFi, you can relax all the way to the ski mountain or into Aspen for a night on the town. It's a great alternative to fighting rush hour traffic, searching for parking, or navigating winter driver conditions on your own. BRT will get you to downtown Aspen in under 40 minutes and buses run as often as every 10 minutes during peak commute times. Put on your favorite podcast, catch up on the news, or just close your eyes and relax all the way!
RFTA has received numerous awards including "Best Mass Transit System of North America" by Mass Transit Magazine. In 2012, RFTA received the White House Champions of Change Transportation Innovator Award. It serves the Rubey Park Transit Center in Aspen, 8 BRT stations in the Highway 82 corridor, 14 parks and rides, and 153 total bus stops.